Following on from our interview with The Papa, John Tesoriero towards the end of last year, we wanted to get in-depth with another of our brands, The Rite Stuff, and talk to its owner, Bryan Shettig.
In our interview we get into detail about influences, his design and manufacturing process, the loopwheel t-shirts we currently have in stock and the upcoming Heracles chambray shirts which, coronavirus notwithstanding, will be available online at Those That Know in April.
How did you get started in the heritage scene?
I first got into the heritage scene around 2013. I was working for a magazine and was assigned to write an article on the blog Menswear Dog, which is about a couple that dresses up their Shiba in the husband's clothing.
I noticed some of the chambray shirts, scarves from the Hill-Side and hats they put on the dog, liked them, and looked them up. As part of his profile's bio he also mentioned "never washing my selvage jeans." I didn't know what that meant, looked it up and I was hooked. I searched where to buy selvedge jeans in Taipei (where I was living) and it told me Take5, so I went there and started down the rabbit hole.
A couple years later a coworker of mine was moving back to the States and asked me if I planned to open my own denim, leather, and silver store. It's not something I had seriously considered but I told them yes, that sounds like a great idea. That stuck with me for a while as I thought of how to do it.
How did The Rite Stuff brand come about?
There was a discussion on Superfuture's Superdenim about work shirts. Cold Summer/Rocktransformed posited the idea of someone making MTM workshirts and western shirts Japanese and American fabrics and said someone more entrepreneurially inclined should try it.
I liked the idea a lot but considered the implications of becoming a one-man brand, especially when it comes to shirts.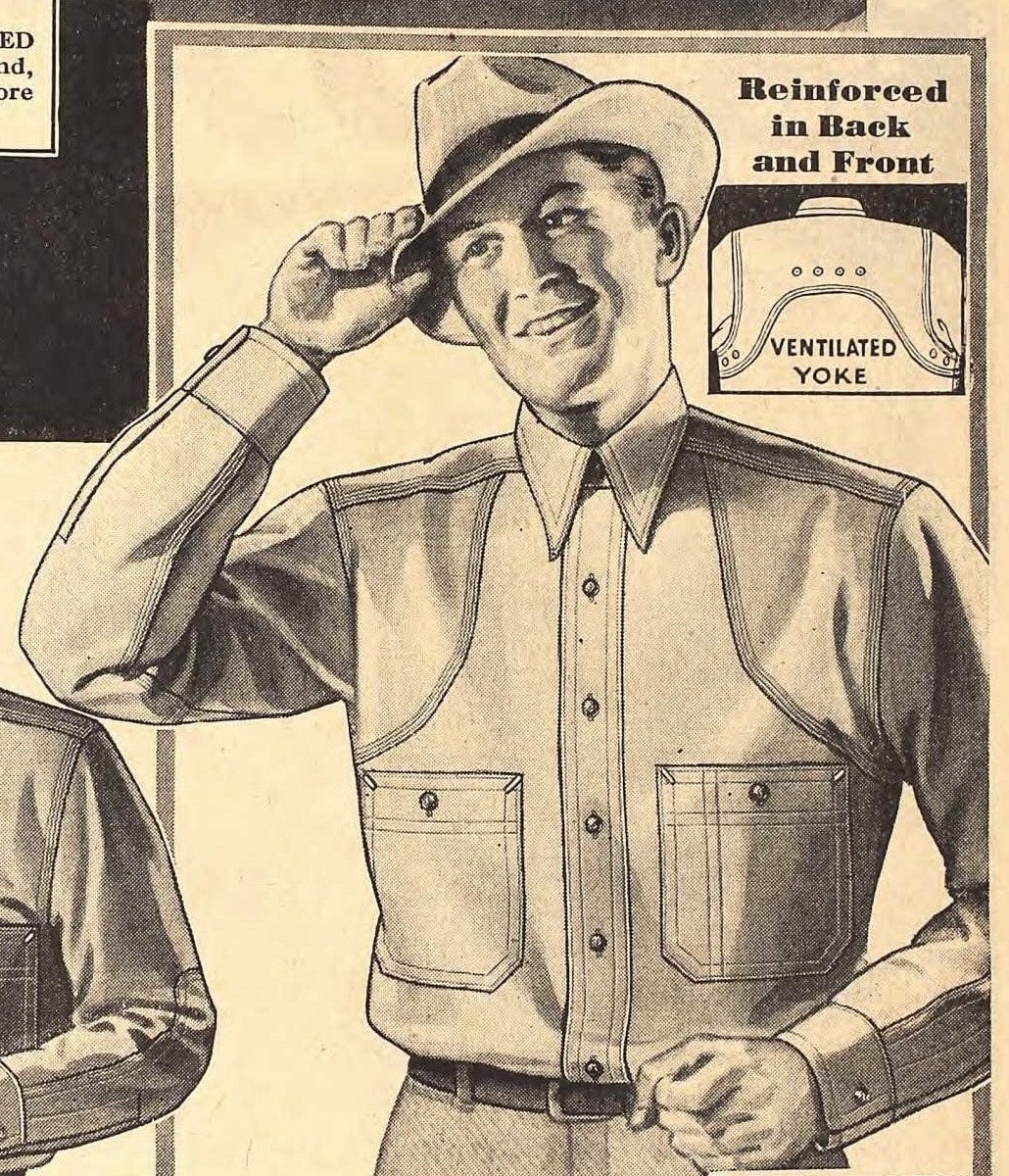 One issue I had with Japanese repro stuff is it was very hard for me to get shirts that fit well. I could get pants, jackets, boots, etc but shirts were always too short, or the shoulders too wide, sleeves too short or too long. My best-fitting work shirt was an faux-calico one from the Gap. If only I could get that fit but in better fabric and construction, I thought.
I kept considering the logistics of being a one-man brand, how long it would take for me to learn how to make these shirts well, the fact that I'd likely need to teach myself, move into somewhere larger, buy machines, source everything, etc. Also the fact that it's then hard to expand; people want you to make an item, not an apprentice or someone you bring on.
If I did make it, I'd be permanently chained to a desk and that sort of thing can run its course, something that's happened to several makers in the past few years, notably.
I then decided to contact factories in Japan to see if they could help. None of them ever got back to me, though one fabric mill did and sent me chambray samples.
Factories in the US all replied to my messages right away, but I lived in Taiwan and what if I had American customers? So, it made less sense.
Finally, I remembered that John Lofgren has helped some brands to make stuff in Japan. I sent him a message and something like a week later I heard back from him saying he could do it. He asked if I'd be at Inspiration LA (I wouldn't) and then said we could meet at his office in Sendai, Japan, so I got ready to go to Sendai.
The Rite Stuff brand focusses on pre-WWII workwear, whilst most other brands in the heritage scene pay more attention to a slightly later period in time. Why did you choose to go down this route and what was it about the clothes from this era that influenced you to make the decision to do so?
It has to do with a couple of reasons: first, as you mentioned, most brands tend to stick to the 1940s and '50s for their inspiration. So, there are a lot of brands out there already making great 1947 repro jeans, USN chambray shirts, denim bucket hats, N-1 deck jackets, etc. And they do it very well!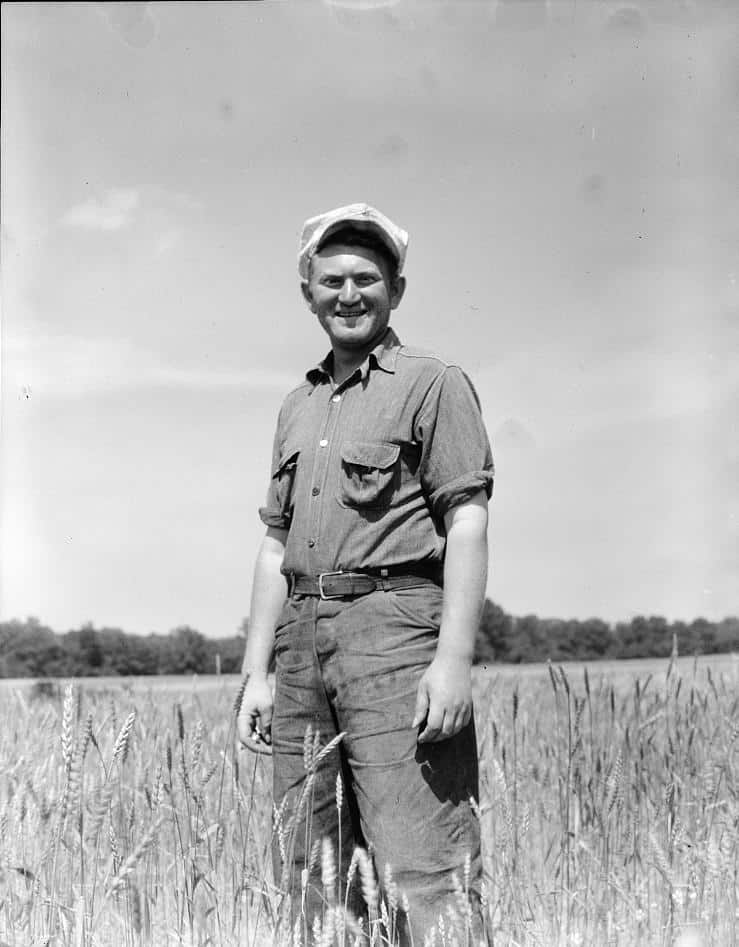 When I first started out I wanted to just focus on shirts, nothing else. After all, it's pretty hard to say anything new in the world of 1940s repro jeans models anymore, and besides my interest was in shirts because I had trouble finding the right ones. Of all the styles of heritage wear, I've always been most drawn to workwear as well, so I went with work shirts to start.
After discussing with the Lofgren staff, they pointed out that's probably better to attempt to master one style of clothing first before trying to jump around and make different styles. I was thinking that already as I want my pieces to fit together and if I made a hodgepodge of workwear, biker, and militaria that would be a bit harder to pull off. Besides, in recent years my personal style has largely tended to workwear anyway, so I decided I would pretty much just focus on making workwear style clothing.
As I continued to research workwear by acquiring and seeing vintage pieces, and by buying and reading catalogs online, I found that in terms of workwear clothing the high point was the 1920s and 1930s. The big exception would be boots, which continued to improve in the 1940s. Otherwise, the '40s and '50s were a period of maintaining, or slow decline, of the gains made in design and fabric quality leading up to the '20s and '30s.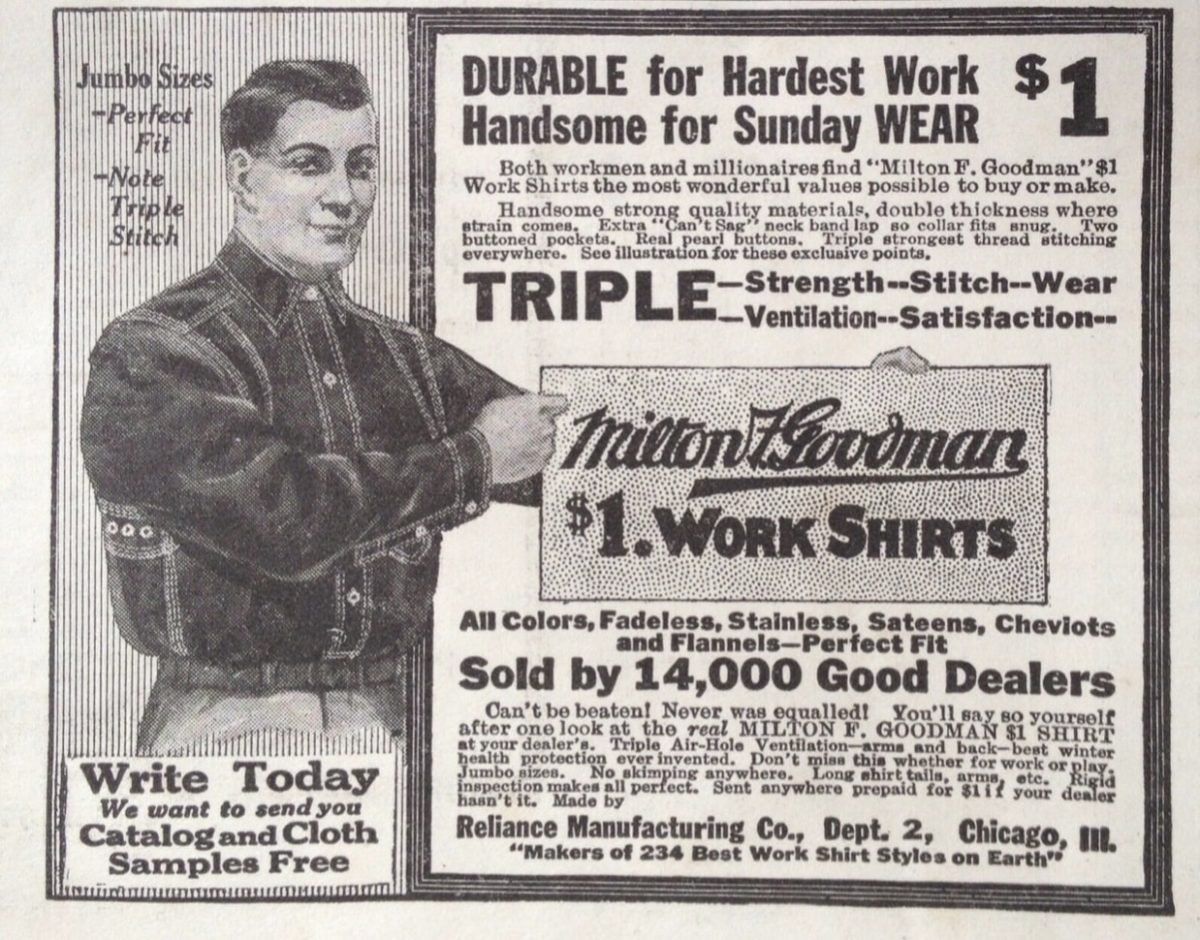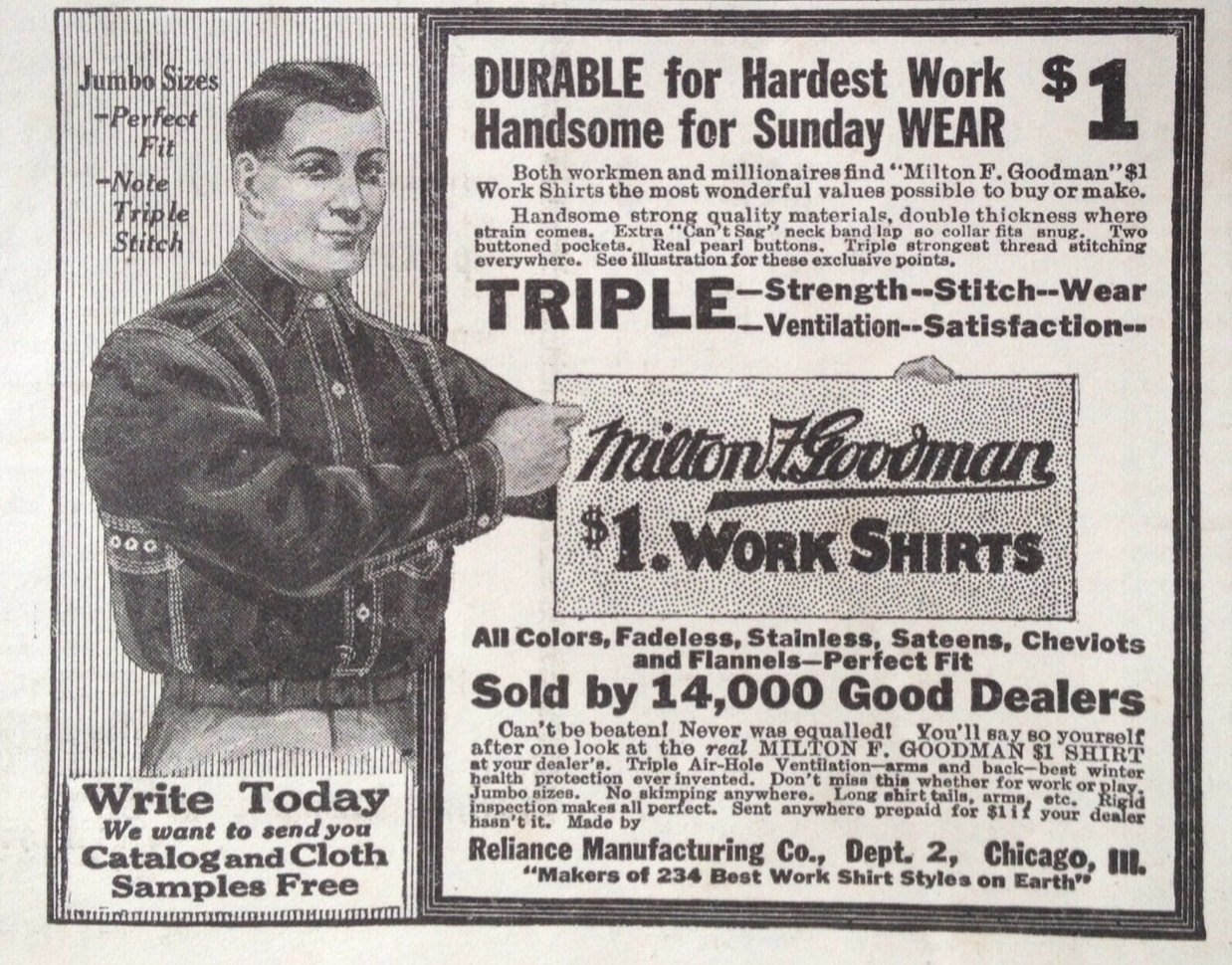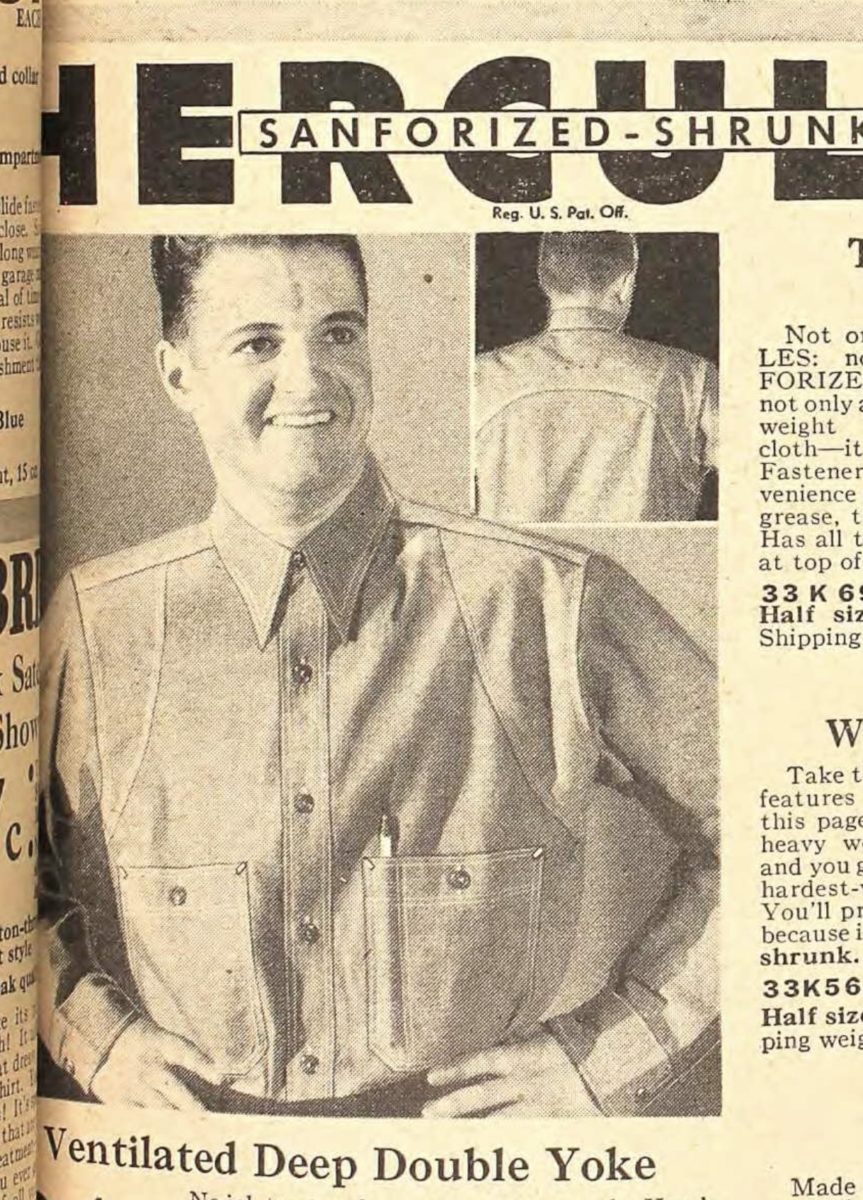 The mid-century of course was a time deeply changed by World War II (which is great for militaria) and was the beginning of kitschiness in America, whereas the pre-WWII era was a time of the Gilded Age, the Roaring Twenties, and then the Great Depression and the Dust Bowl, all of which interested me more in terms of non-military history.
When designing the first Heracles shirt, how did you go about choosing the fabric?
Regarding the fabric it was pretty easy for me; if I could only have one desert island shirt it would be a scalloped yoke blue chambray in the style of Big Yank/Milton F. Goodman shirts from Reliance Mfg. Co. of Chicago, a design that first appeared in the 1910s.
I met with John Lofgren and his team in Sendai and I told him I wanted a blue selvedge chambray and his staff basically turned the page to the perfect one. We picked the darker one-wash variant and it was settled. They knew exactly what I had in mind and what the best is.
There's a new Heracles shirt on the way, which, of course, we'll be stocking at TTK. What lessons did you learn from the first iteration of the Heracles, and what can we expect from the new model?
After the first Heracles I found that the shirt was a bit too long in the sleeves and body so we shortened the length on both a bit. The result is a shirt that works well both tucked and untucked, even if I tend to only tuck.
The other main difference is the Heracles comes in two new colors: red, and ecru. I also added several new details to the Heracles; first up we added the chinstrap to put in more in line with other 1920s and 1930s shirts (the chinstrap began to disappear from shirts in the late '30s and by the '40s and '50s was largely gone). I also upped the number of ventholes in each location from one up to three now, again more in line with the original Big Yank/Reliance designs.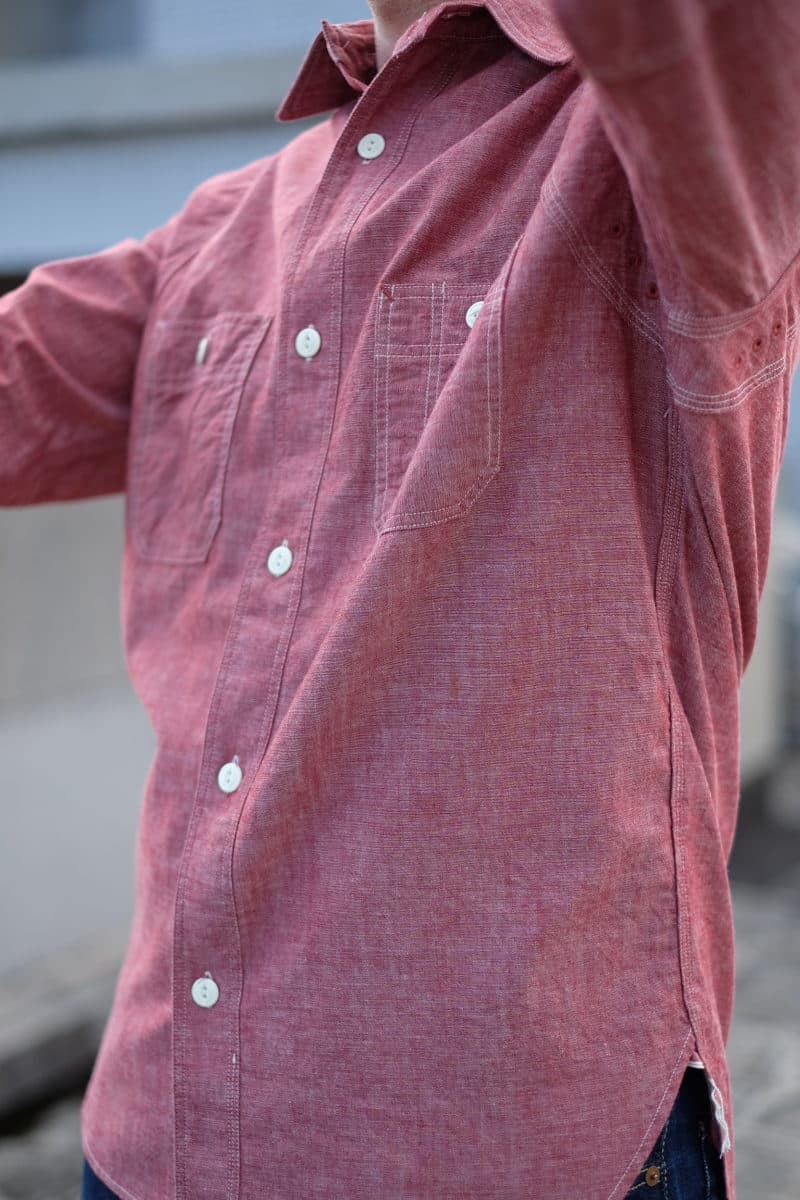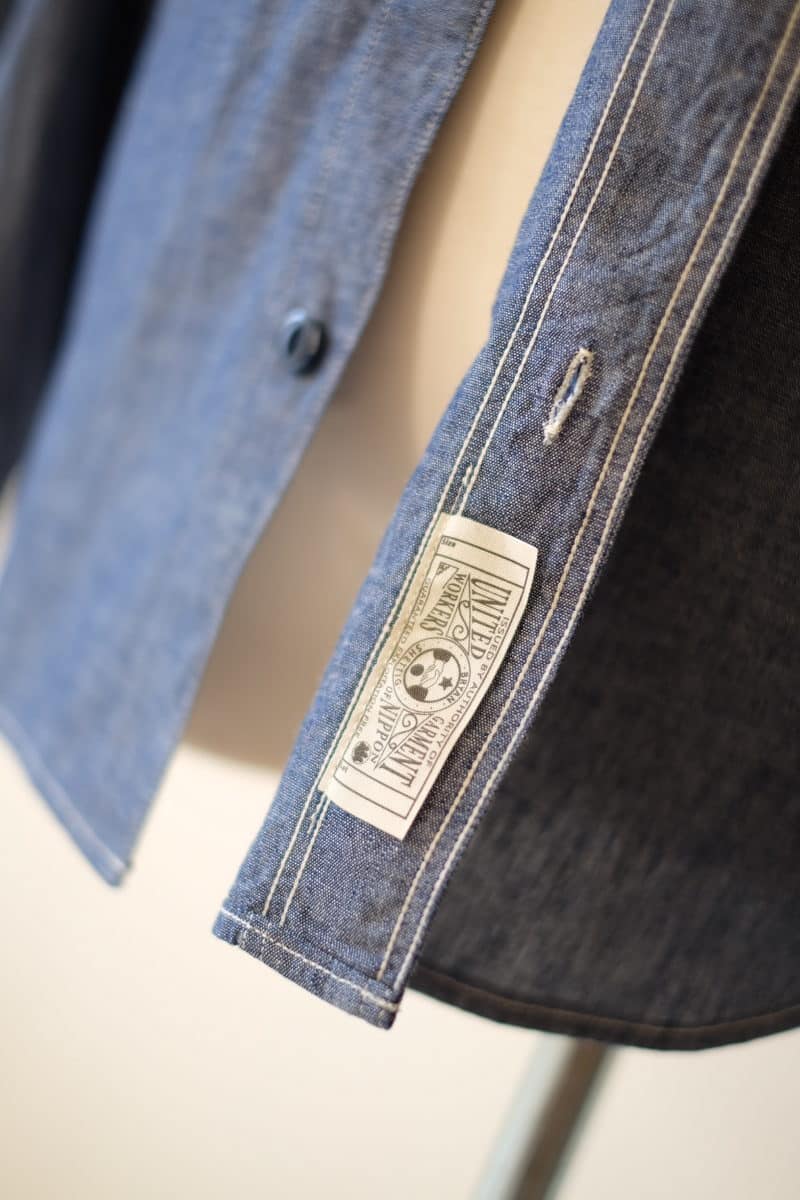 We've changed the buttons this time too; the indigo and red versions feature coated metal cat's eye buttons that are reproductions of 1920s originals, while the ecru version features deadstock brown Mother of Pearl buttons. The ecru version also has red bartacks and venthole stitching, making it the most unique one in a sense.
We've also added the garment workers' tag behind the placket, chainstitch runoff at the gussets, and hidden selvedge in the cheer pockets. So, it's quite a detailed shirt these days!
How did the Loopwheel Tee come about? I'd be interested to know a bit about the process and the influences you took during design.
Regarding the Loopwheel Tee, I wanted to do a T-shirt and knew we had access to loopwheel factory made in Wakayama, Japan, one of the last spots on Earth making loopwheel fabric.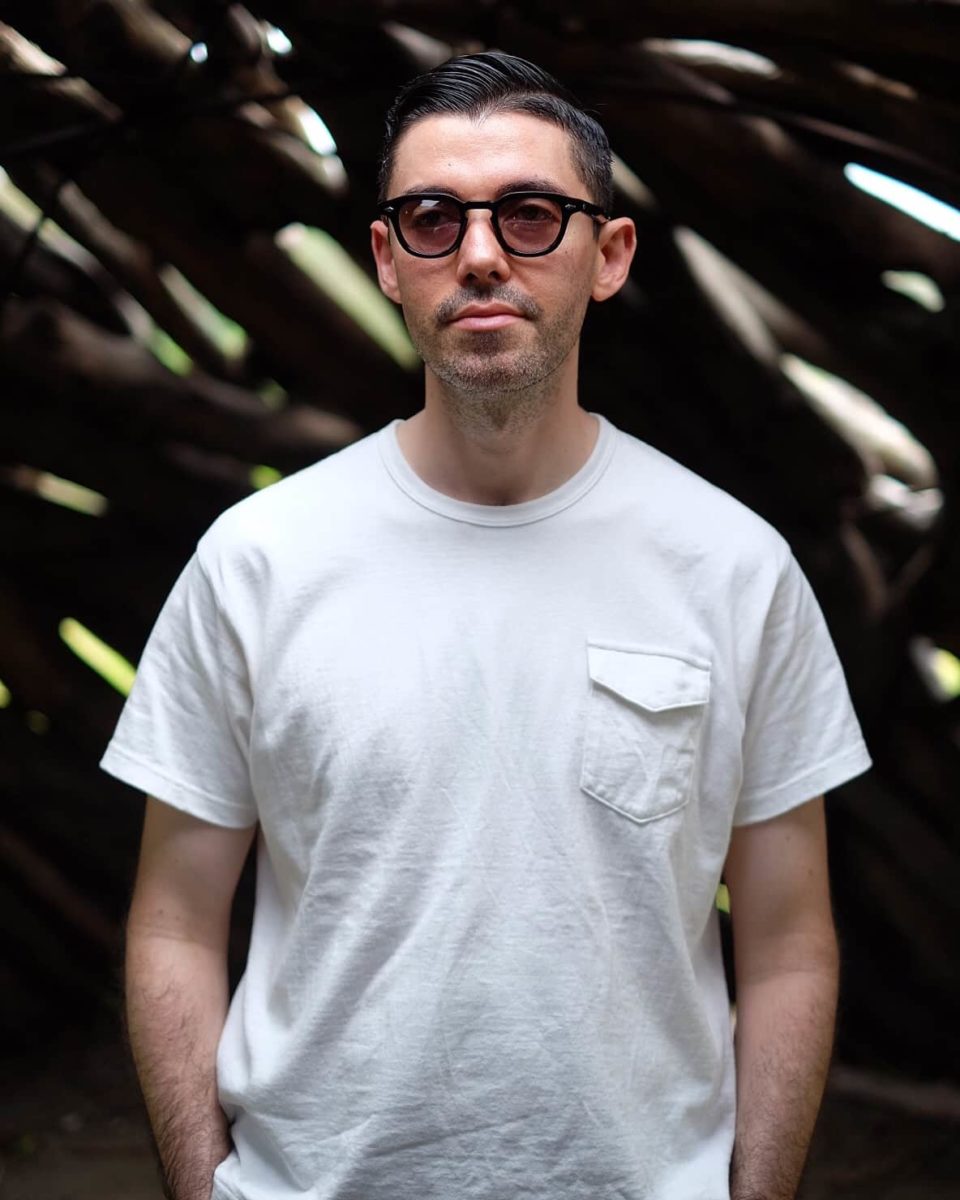 I didn't want anything ultra-heavy as that's not always the best summer option, especially in tropical and sub-tropical climes (like where I live). I wanted a pocket too as it's meant to be a stand-alone shirt, rather than an undershirt, and wanted something different, so I drew up a tee with a pocket similar to a 1920's work shirt with chevron-style V.
I have a vintage 1940s cabana-style sportswear shirt with button-less flaps and liked that idea so the Loopwheel tee turned into a button-less flap, something which I'd never seen another maker do.
How important was loopwheel knitting to you when designing the pocket t-shirt and what do you think it brings to the final piece?
The importance of loopwheel knitting to me is twofold: first, it's a tube knit fabric with no tension placed on it so it has a unique hand and heft.
Second, it's important to keep the knitting factory in question receiving orders. Things are more fragile than most people probably know and factories and other operations still quietly close down every year in Japan.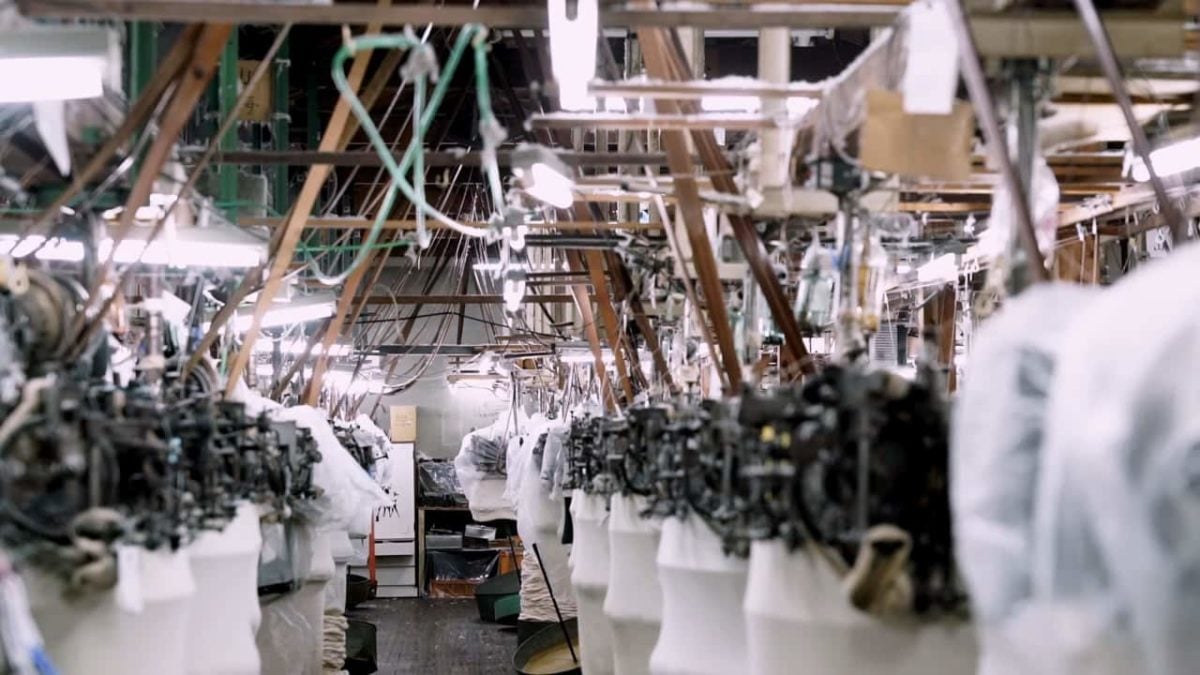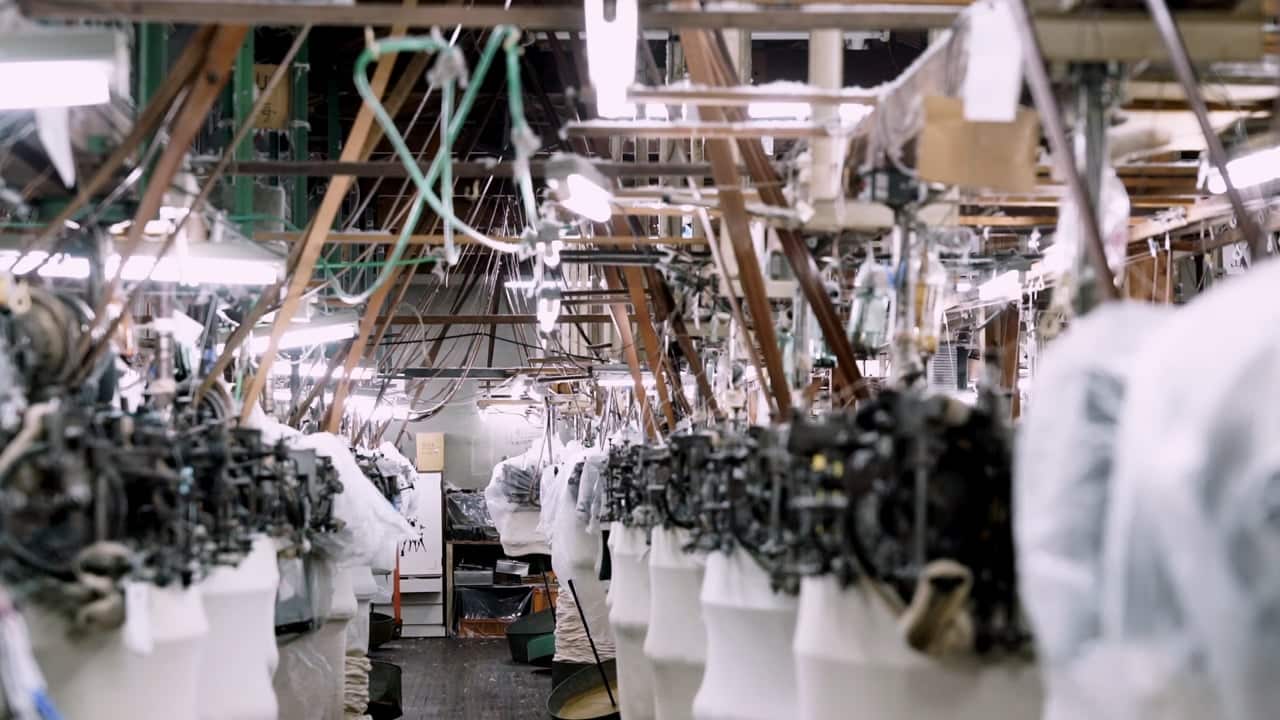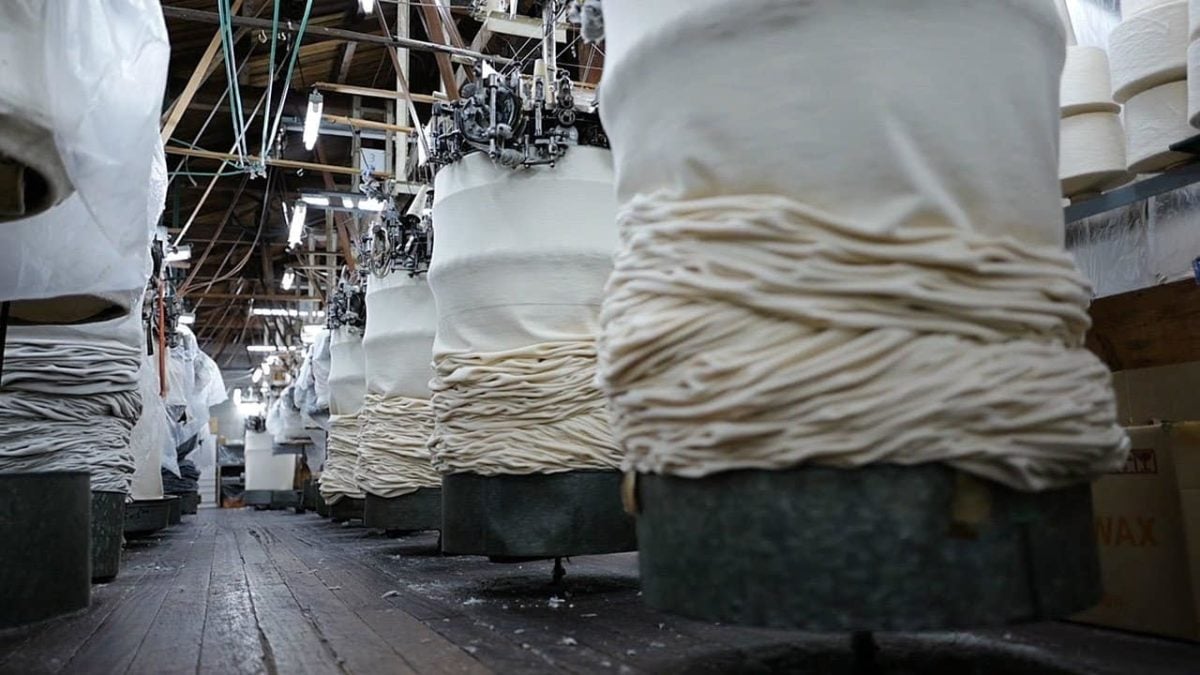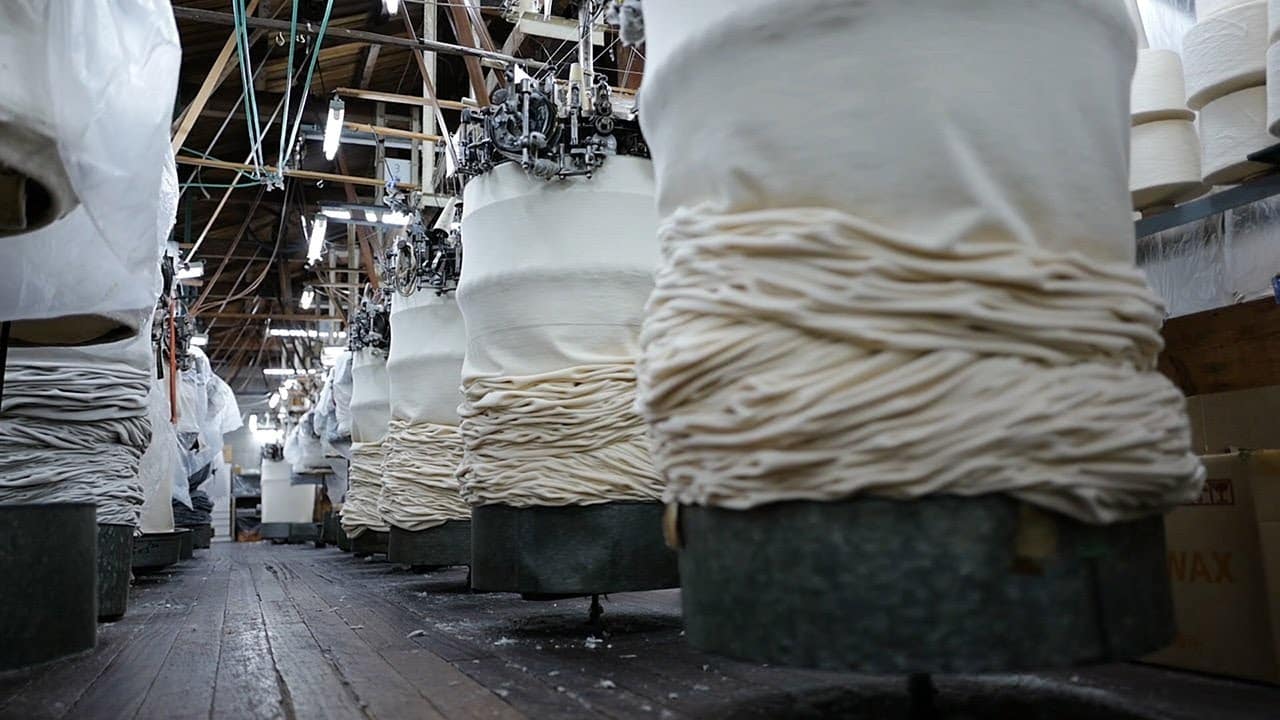 Look at what happened to White Oak; if they had been getting orders they would have stayed open. So, it's important to support these mills, workshops, factories and more lest they up and close shop.
This seems like a particularly relevant question at the moment, given the current global situation: how have you found it being a smaller operation going up against larger heritage brands, both in terms of getting exposure for The Rite Stuff and being able to get your product to market at a viable price point?
Obviously at first it was a slow process to get attention but thankfully John Lofgren helped with some shoutouts on Instagram, which drove the curious my way.
I'm not sure how I stack against the big brands in terms of perception but I have received some nice words about my products, so it's been encouraging!
Price was probably the hardest thing of all though. I wanted a very reasonable price for the Heracles, but that's also a complex design and I'm not making these in the thousands, which would mean sewing and mills would give us cost breaks. I definitely priced some things too low at first; after calculating true costs I had to adjust a bit, which I didn't want to do but not doing it would have meant the end of the brand. Still, sorry to everyone!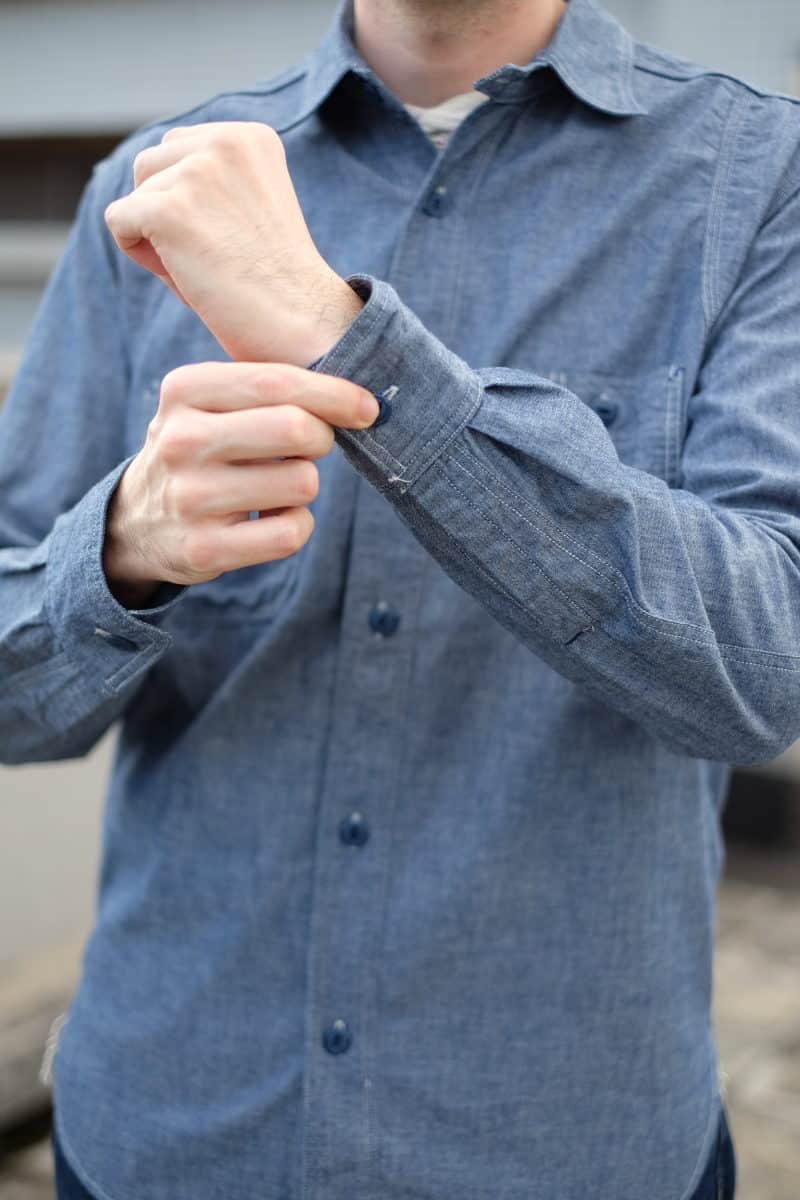 Now my main concern is getting through the coronavirus situation; things have slowed down obviously and factories in Japan are either closed or working limited hours, so the coming months will be pretty interesting.
We've touched on Taiwan a couple of times; what was behind your decision to relocate there?
My coming to Taiwan is a bit of a long story, but basically I was a journalist working in Texas, first for a newspaper then as an editor for a group of websites based in Houston. Slowly all the staff got laid off until it was my time too. I wanted to stay in print journalism. but if you know anything about the industry you'll know that there aren't many jobs. What's worse, only jobs in Texas got back to me, limiting the job pool anymore.
During that time I met some people from Taiwan and they were very cool (including my now wife). They said on a lark that I could apply for jobs in Taiwan. Eventually I did, and got lots of responses. At the same time various things happened; my mom died, my dad got a job transfer to Australia, and my brother went off to school in New Mexico.
So, it was just going to be me. I had always wanted to live in Hong Kong but decided on Taiwan instead and it's worked out in a way.
How are the heritage and vintage scenes in Taiwan? Do you have any recommendations of places to check out and people to follow?
That move influenced what I do because the heritage scene is bigger here than it is in a place like Houston or Dallas, and I had way more stores to choose from when I started out.
The repro scene was healthy in 2014 with stores like Take5, Faith Co, Authentic Union Made, US Country Store, Black Venom, Classic Works, May Club, a Red Wing Heritage flagship, the Thurs, LVC, Angelo Leathers, Filson, Jeansda, and more.
Vintage is slowly growing here, but it wasn't much of a thing back then. There are even more stores here now, including Mr.old, Dr. Sole, Benny's Store, Heritage Harbour, Beams, Groovy, Retro Dandy, and top leather craftsmen like Heyou Handmade and Tim Leathers.
One final question: what's next for The Rite Stuff?
Right now we've made a sample of an 8-panel 'newsboy' cap in 10 oz salt and pepper fabric but because of coronavirus it's been slow going getting the buckle we need to finish the sample. And who knows, maybe some pants in the same fabric?
---
To find out more about what Bryan and The Rite Stuff are up to, you can follow on Instagram here and here.
If you'd like to know more about The Rite Stuff products or you'd like to place a pre-order, just give us an email at [email protected].